Rap's Resident Genius Strikes Again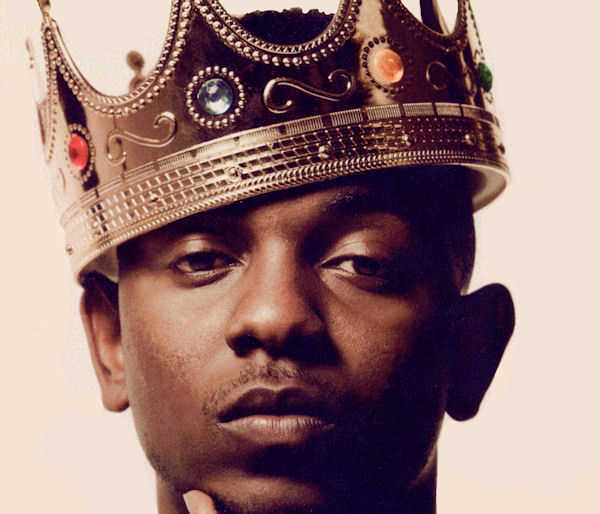 You might have heard a lot of chitchat on the whereabouts of Kendrick Lamar. Where has he gone? On April 14, Kendrick released yet another masterpiece with astonishing beats and intense rhymes. He named it DAMN. The album gives insight into the good, bad, and ugly in his adventures in America.
One of the first things that might come to mind while talking about Kendrick Lamar is that he's purely a lyrical storytelling genus. Ever since Kendrick started rapping (which was around 2002) his greatest gift has always been telling a "story" in his rhymes. It was also a plus to see the amazing music video that went along with his lyrics. Kendrick raps on each song mercilessly as if each word he says will be his last. And that's how you start to become a legend.
DAMN consists of fourteen powerfully written songs, and they deal with themes about fame/success and police brutality. His thoughts on police brutality were especially clear in the intro of his album: "And we hate the popo, wanna kill us in a street fo sho, oh please, I don't like it."
Throughout the album he takes society head on along with all of his competition. He shows us a rare look at what it's like to be him. He gets extremely personal in some of his songs. The way he can change his vibe is pretty remarkable. On DNA, he sounds like this big, buff gangsta; then, all of a sudden when YAH comes on, he sounds like an emotional drunk, swaying back and forth, forcing the broken words out of his mouth.
DAMN is getting so popular that listeners are debating if its better then one of Kendrick's biggest hits, To Pimp A Butterfly. Many websites are taking polls on which one viewers enjoyed more. The average results are Damn: 58.7%, To Pimp A Butterfly: 41.3%. With this conclusion, is it safe to say Kendrick has surpassed himself with DAMN?
The Intro of DAMN was such a powerful launch of the album. It starts off with Kendrick describing a dream he's had. He states that he saw a blind women in the streets looking like she is searching for something she's lost. He walks over to her and asks, "Hello ma'am. Can I be of any assistance? It seems like you've lost something. I would like to help you find it." She responds, "Oh yes… YOU have lost something. You've lost….. your life." Then a loud attention grabbing gunshot goes off. He's trying to drill into our skulls that just because you're kind, doesn't mean the next guy is. The song warns us all to be cautious and sit and ask yourself; is it foolish to show kindness to the wicked? Looks can be deceiving.
In one word, the album is excellent. In every way, shape, and form the album is, was, and will forever be breathtaking. One day, when we're older, we can play this for our kids and tell them, "This used to be the jam back in our day," like our parents say to us about rappers in their time.
Listening to DAMN is like listening to a book of short stories of things that he's been through. You can feel his pain and know that he's been through hell and back. He describes some of the grimiest parts of his life and with the whole world. For that, he is brave. Kendrick reveals with DAMN that not only he is grateful, but so are we for having him in our generation of rap.
Below are the stories featured in the June 12 issue of The Roaring Gazette.
Dr. Spence Talks Discipline, Technology, the Arts by Aniyah Lewis
Senior Prom Lives up to Expectations by Kayla Smith
No More AP Summer Assignments for Tallwood Students by Cassidy O'Neal
Mixed Feelings on "Fidget Spinners" by Elena Day
Meet a Lion: Mr. Matthew Denvir by Ophelia Reid
Dear Incoming Freshmen: Enjoy the Next Four Years by Marissa Howell
Apple Watch Impresses by Dylan Klepk
Recap: 1st Day of Passing League by Richard Ruffin
Classic Game Review: Dead Rising by Charles Romano
Rap's Resident Genius Strikes Again by Erin Nathan
In space, no one can hear you sigh… by Austin Luciani