In space, no one can hear you sigh…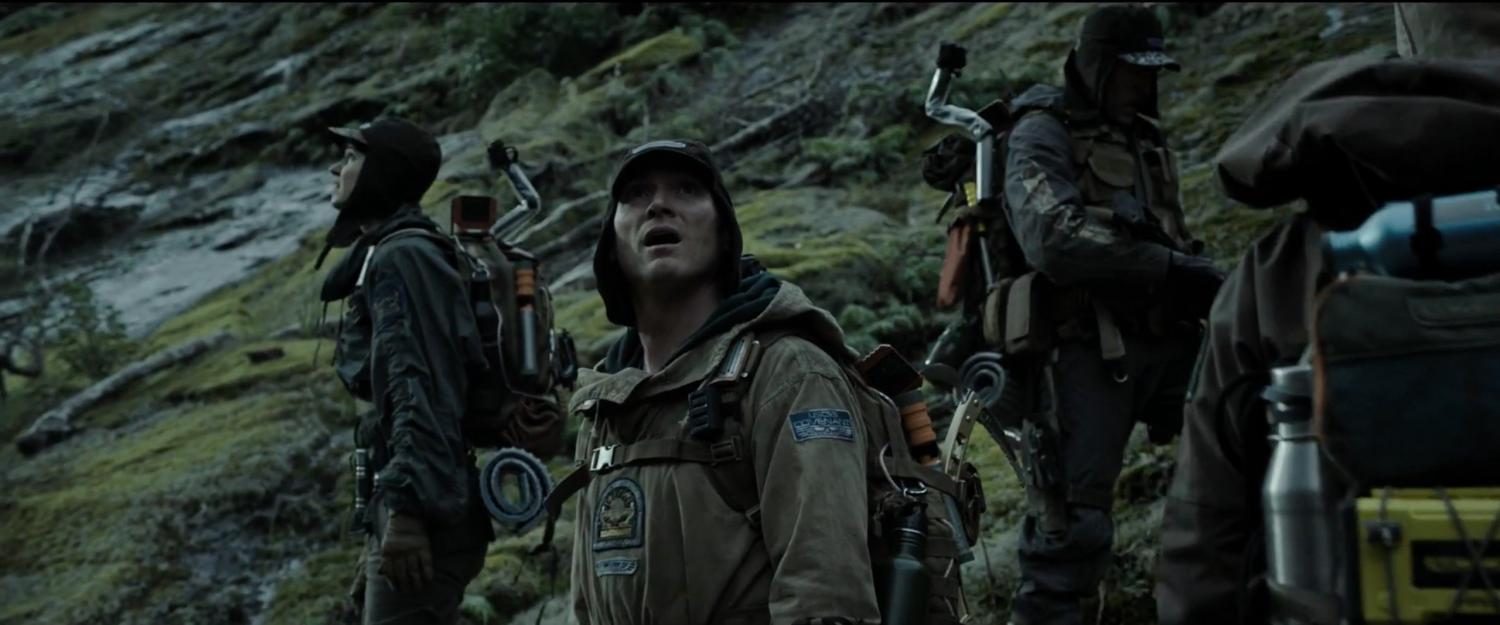 Austin Luciani
June 11, 2017
"Alien: Covenant," the reboot of the Alien saga that began in 1979, has sparked tons and tons of mixed thoughts and feelings towards the movie. The movie was great up until the last half of the story. By far the best aspect of the movie was the fact that director Ridley Scott added the classic horror elements with the all new "Neomorph." The movie itself was fun, but there were many aspects that just didn't flow too well with the story of the Xenos, even if it's a prequel. The cast was not the greatest either. Probably the best portrayals in the movie came from Michael Fassbender's Walter/David characters and Katherine Waterson's Daniels.
A quick overview of the story is as follows: Bound for a remote planet on the far side of the galaxy, members of the colony ship "Covenant" discover what they think to be an uncharted paradise. While there, they meet David, the synthetic survivor of the doomed Prometheus expedition. The mysterious world soon turns dark and dangerous when a hostile alien life-form forces the crew into a deadly fight for survival.
Compared to some of Ridley Scott's previous works like "Alien"(1979) and "Prometheus"(2012), "Alien: Covenant" is a decent middle ground. While it had many of the great aspects of the original "Alien" while following up the events of "Prometheus," it left too much open. And generally leaving movies open is a good thing, as it leaves mysteries for the audience to think about and room for more sequels to be made. However, in "Alien: Covenant" there were more questions than answers. Which leads us to why it flunked towards the end.
The story! It was fantastic at the beginning, when there was an all new alien called the "Neomorph," a bi-product of the pathogen. Then the movie shifted and began to touch up on what happened to the survivors of Prometheus which left more unanswered than answered questions. "Alien: Covenant" definitely proved one thing, that there can't be a mythology to the classic xenomorphs and that there's always room for a sequel. Let's just hope that the next sequel Ridley Scott is making will be as good as "Alien" or "Aliens." For the love of lions we need a good Xeno-story!
Below are the stories featured in the June 12 issue of The Roaring Gazette.
Dr. Spence Talks Discipline, Technology, the Arts by Aniyah Lewis
Senior Prom Lives up to Expectations by Kayla Smith
No More AP Summer Assignments for Tallwood Students by Cassidy O'Neal
Mixed Feelings on "Fidget Spinners" by Elena Day
Meet a Lion: Mr. Matthew Denvir by Ophelia Reid
Dear Incoming Freshmen: Enjoy the Next Four Years by Marissa Howell
Apple Watch Impresses by Dylan Klepk
Recap: 1st Day of Passing League by Richard Ruffin
Classic Game Review: Dead Rising by Charles Romano
Rap's Resident Genius Strikes Again by Erin Nathan
In space, no one can hear you sigh… by Austin Luciani