Lion's Tale 2018 Issue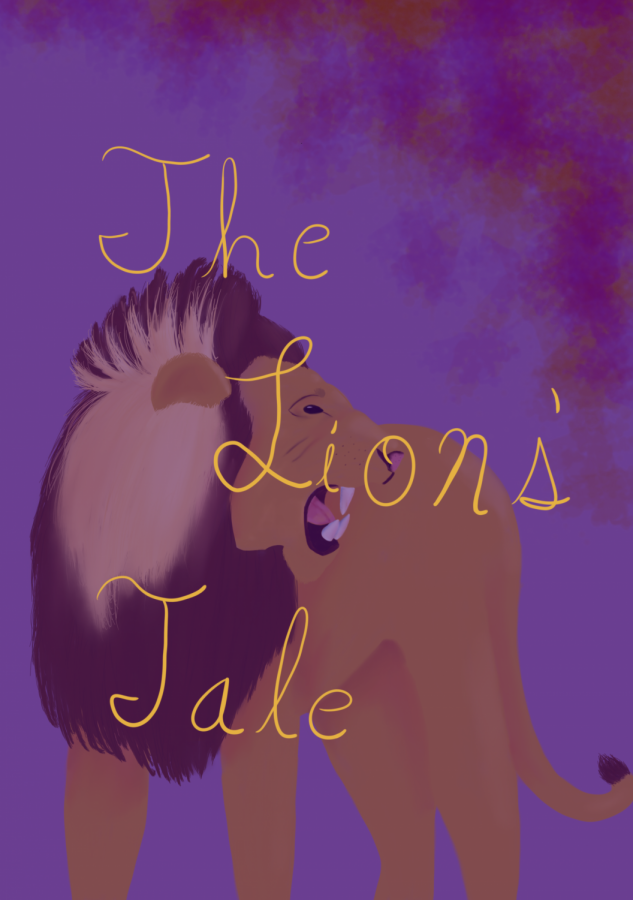 These are the best of the entries that the Literary Magazine has received over the course of the 2017-2018 school year. We sincerely hope you enjoy reading these!
Cover art by Yetzali Pena.
October Contest: Describe your fear without naming it.
Laughing Terror by Mya Pemberton
Broken by Ashley Archila-Ventura (1st Place)
Emptiness by Teresa Pedroza
Submersed by Arie Naverette
Wildfire by Sotiria Bessinas
Darkness by Jaylee Barfield
November Contest: Write a story or poem that begins with the sentence, "He found the journal on the train."
Ruby Falkov by Chris Purkiss
Shared Discovery by Tiana Corbin
Unspoken Feelings by Jayla Nicholson
A Pair of Train-Based Limericks by Mitchell Durant
A Strange Coincidence by Sotiria Bessinas
The Journal by Jamie Leaverton (1st Place)
An Unanswered Question by Zoe Fotopoulos
December Contest: Describe a winter scene.
Solitude by Nataniah Hutton
Desperate by Cegan Hinson (1st Place)
February Contest: Write a story or poem that ends with, "OW, MY LEG!"
Dale's Tale by Emily Oritz
Freddy Snaps by Jacob Mills
Lion Lunch by Ashley Archila-Ventura
Fake Love by Lily Potter
Charley Horse by Jean-Vincent Garcia
Things Happen by Robert Tillman (1st Place)
March Contest: March BADNESS. Submit your worst story or poem.
Poetry in Motion by Noelani Stachurski (1st Place)
bad poem by Jason Vo
Valentine's Day is my Least Favorite Day by Allison Lodge
sWeEt DrEaMs ArE mAdE oF mEmEs by Jeremy Riordan
tpyos by Briana Savage
Exposed by Cegan Hinson
I was obligated to write this by Cypress U.
March Badness by Zoe Madrazo
gl17ch3d by Chris Purkiss
random thoughts by Anna Garrett
April Contest: Hello. Write a story.
Titles Are Hard by Anna Garrett
East & West by Briana Savage
Remnants of Life by Cegan Hinson
The Tree by Collin Devlin (1st Place)
The Declaration of Independence by Emily Noel
Recital by Francis Sarabia
The Boy Who Over-Dramatically Lost His Dog by Jeremy Riordan
At the Gates of Valhalla by Myles Perry
Where Monsters Go by Rebecca Shelton
Sound of Music by Daniele Schirru
That Damn Ball by Tyler Tumminelli
The Prophet by Yetzali Peña
PINKY PROMISE by Zoe Madrazo
Everything Is Not What It Appears To Be Alexis Danielson
The Day It Happened by Allison Lodge
Love, Anonymous by Denny Eugenio
Strained by Hannah Sturtsman
The Sweatshirt by Gienalyn Sayat
Diary by Jaida Donnerstag