Tallwood is one of VBCPS' most diverse schools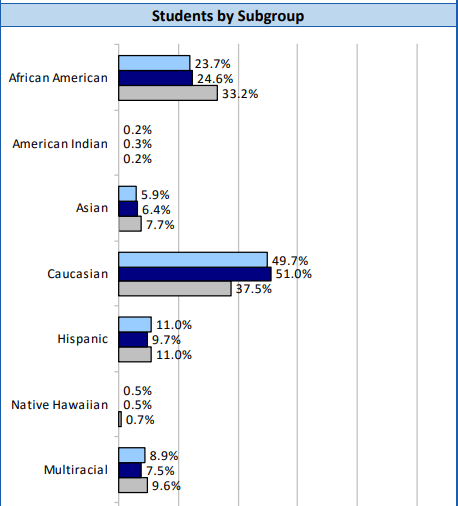 In honor of Black History Month, the Roaring Gazette questioned, "Just how diverse is the student body in Tallwood High School?" Dr. Avila responded, "We are one of the most diverse if not the most diverse student bodies in the division.  The Academy brings in students from various backgrounds. I love that there is no one dominant culture at Tallwood… we are able to learn from so many different perspectives.  This makes Tallwood so unique."
According to a graph found on Tallwood's website, Tallwood's student body is comprised of 33.9% African Americans–nearly 11% above the average percentage in the high school division and about 10% above the average of all VBCPS schools as a whole.
Tallwood also has above average numbers of Native Hawaiian, American Indian, multiracial, and female students. The Roaring Gazette interviewed a few students about what they thought about these statistics.
Yan Shabazz, a sophomore at Tallwood said "I think it's cool [about the diversity at Tallwood].  It's definitely benefiting our society these days [and] it's an extra 10% of us in school, and I hope we keep growing."
Anya Kallgren, a Tallwood junior, said "I think our school is very diverse and I think it's a great thing! I see other schools that are predominately white and they're not as accepting as here."
"I feel like we're so involved we need all these different people and different viewpoints help us grow," said Abigail Truax, a Tallwood sophomore.
Tallwood's diversity is something to be proud of, and something that we should continue celebrating all throughout the year.