Don't bother boarding this train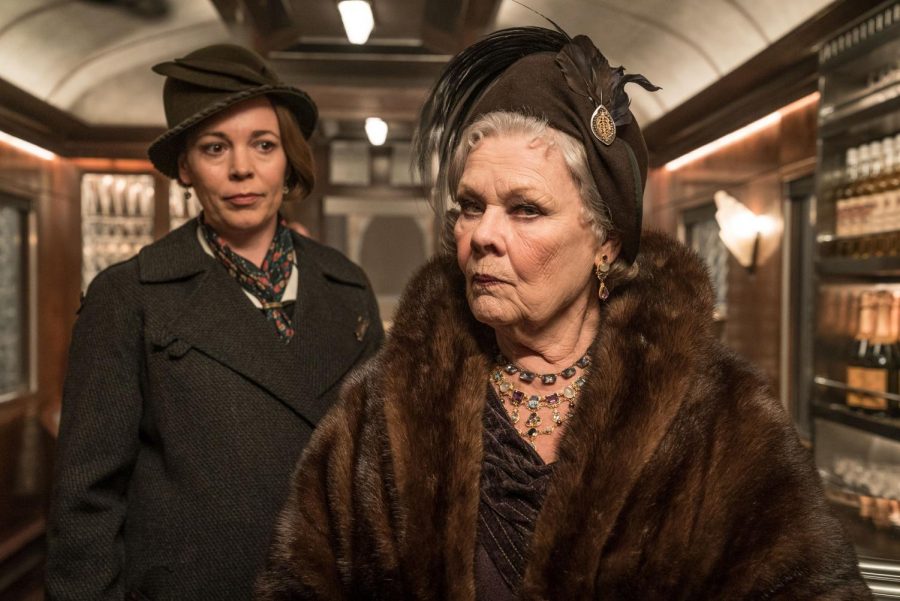 Ashley Mallinson
December 4, 2017
"Murder on the Orient Express" is a subpar flashy take on the storyline that originated in 1934. It has some pretty well known actors like Johnny Depp, Josh Gad, and Willem Dafoe, alongside great visuals in regards to cinematography. But this doesn't make up for the movie being very bland with a lack of connection to the characters and overall plot.
The movie's main character, detective Hercule Poirot, completely overshadows the rest of the people involved with the mystery itself. While this seems to be done deliberately to show what an extraordinary character he truly is, it ends up simply taking away from the others.
The plot of this movie follows the great detective Hercule Poirot as he must solve a murder with limited time to spare while the Orient Express is stuck on its tracks after being stopped by an avalanche. The premise of the movie is based around his interrogations with each of the passengers on board.
For a mystery film, this is an extremely stagnant movie. It doesn't seem to go in depth with the plot as much as it potentially could, or piece things together very well. With no real connection with any of the characters, it's hard to get invested in the mystery and intense crime. I feel it missed out with the tone completely, which is a huge aspect in film. The tone was all over the place, which makes for a movie that is "just okay."
All in all, "Murder on the Orient Express" is a dull mystery film that is mind-numbingly mediocre.
Below are the stories included in Volume 3, Issue 4 of The Roaring Gazette:
Tallwood to try a one lunch schedule by Aniyah Lewis
Drugs at Tallwood: An honest conversation by Noelani Stachurski
Tallwood students react to recent state election by Chris Purkiss
Lion Voices: What is your favorite class? by Frances Summers
Meet a Lion: Mrs. Zhang by Mitchell Durant
Do grades motivate students? by Khyannia Banks
Meet a Lion: Mr. Jason Ordonio by Aaliyah Alli
U.S. should recognize the contributions of Latina women by Ashley Archila-Ventura
"Kevin (probably) Saves the World" is (definitely) worth your time by Morgana Nicholson
Don't bother boarding this train by Ashley Mallinson
Blandness reigns at the multiplex by Ashley Mallinson