Popular Chain Restaurant Underwhelms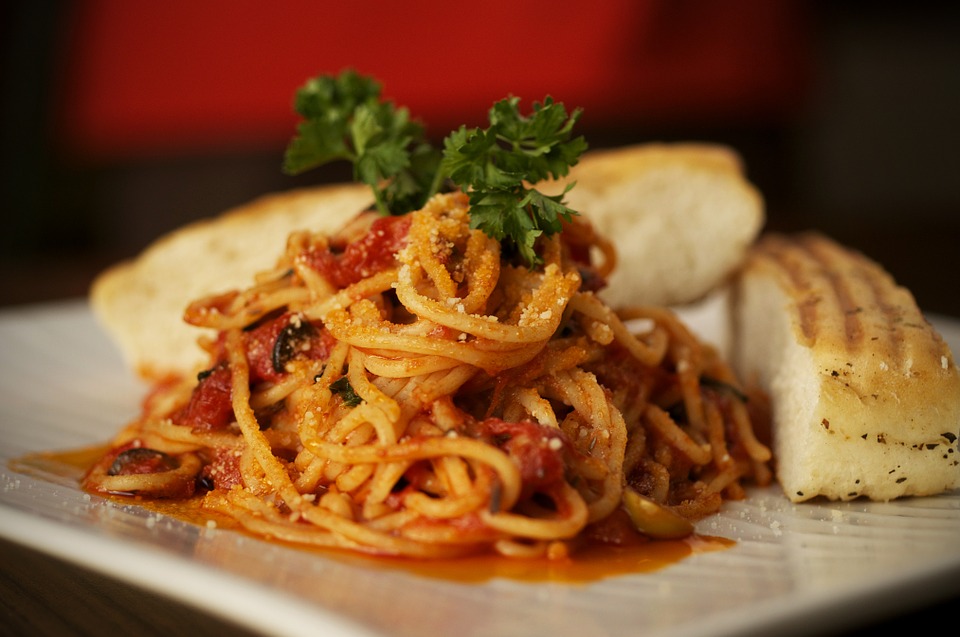 Charles Romano
May 2, 2017
Olive Garden boasts that it cooks "authentic Italian cuisine." But, in actuality, it's serving what I call a "fast food" version of actual Italian cuisine. I'm surprised by the amount of recognition and high praise that Olive Garden receives despite the obvious signs that all of their food seems practically heat and serve.
To start off, the one biggest problem with Olive Garden is that it's a restaurant chain. And when a restaurant is a chain, most of the time they'll choose quantity over quality, and that, most likely, leads to dehydrated, processed, and frozen food. On top of that, most if not all of the foods are made up and not part of true Italian cuisine anyway.
Olive Garden would be on the same level as McDonald's with its restaurant chain business practices. The only difference is in how the two eateries present themselves. One is dressed up like a burger joint and is actually truthful with what it sells, while Olive Garden has this fake persona of being Italian. But the truth is that they're only playing a part and are not really authentic at all.
Olive Garden is a shadow of it's former self. It's not authentic; it's thought up and made up. It's not true Italian; it's the land of microwave make believe.
Other small and local restaurant owners should learn to shun away and avoid the business practices that these food chains practice. They would be doing themselves and their customers a huge favor.
If you want real Italian food, try Ynot. Or Italy.
Below are the stories published in the May 3 Issue of The Roaring Gazette:
Senior Projects Tackle Pressing Issues by Kayla Smith
Election Results are In by Cassidy O'Neal
Fashion Marketing to Hold Fashion Show May 10 by Ariana Hernandez
Tallwood Students Sweep "Elie Wiesel Visual Arts and Multimedia Competition" by Elena Day
The Big Three Lead Lion's Baseball in the Right Direction by Richard Ruffin
Boys' Volleyball Begins Conditioning by Tyler Dennis
It's the End of the Year: How to Stay Motivated by Ophelia Reid
Meet a Lion: Mr. Lytton Williams by Sydney McKissick
Tallwood's Many Language Teachers a Diverse, Dedicated Group by Ophelia Reid
Popular Chain Restaurant Underwhelms by Charles Romano
"A Child Called It" a Classic Book Worth Reading by Erin Nathan
"Fate of the Furious" Cannot Overcome Missing Element by Austin Luciani
The United States Must Show Strength by Dylan Klepk
Fewer Lunches Means Longer Lunch Lines by Marissa Howell