"A Child Called It" a Classic Book Worth Reading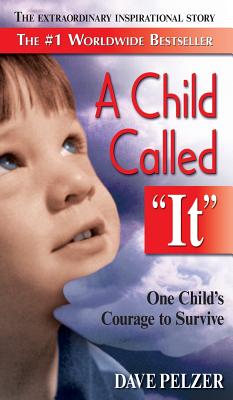 Hang on for a minute...we're trying to find some more stories you might like.
Dave Pelzer was a four year old boy having a ordinary childhood. He loved being with his seemingly "caring" family. He enjoyed taking family trips, being with his four close brothers, and playing outside–pretty much living the life of any other four year old kid. Dave was happy. However, out of the blue, this all changed. His mom started drinking, and this marked the start of a young four year old's Hell. Dave's case was one of the most severe cases of child abuse that California has ever experienced.
Dave Pelzer has to be one of the saddest yet the most attention grabbing, tears falling from the corner of your eyes, feeling the pain he went through type of writers. As you read A Child Called It you can feel the sorrow and can only describe his mother in one simple word; despicable. He slept in a cold and isolated garage on a thin cot and had newspaper as blankets. Even though he lived in everyday Hell, he always had a positive attitude. He suffered nine years of abuse until he was rescued in 1973 when a nurse at his school saw the bruises on his body. When he was rescued at twelve years old, he only weighed sixty-eight pounds.
After his mom started drinking, it was the beginning of the end for young Dave. Dave had a close relationship with father and saw him as "his hero." After his mom's drinking intensified, his relationship with his father faded. His mom's abuse went from emotional to physical. She beat him on a daily basis, played twisted and dangerous mind games, tortured him, and starved him (she made him throw up after school to make sure he didn't eat anything). The saddest part of all this is that his once caring, nice, hero father turned a blind eye to all of these horrible events.
His mom would spoil the rest of her children but simply singled David out. While the rest of her kids had a normal childhood, Dave was their servant. His mom didn't let the rest of her kids talk to Dave and referred to him as 'the boy.' She made him wear torn and smelly clothes to school, which made him a target for bullies. She once almost killed Dave by stabbing him in the stomach. Even with the possibility of him dying she didn't take him to the hospital because she was scared of getting found out.
After this incident, she apologized, and Dave, being a kid, took her back with open arms. After a few weeks of living the life he had been seeking, child services came to their house. He realized that the only reason his mom was nice was because she didn't want them to find her out. After their investigation, nothing happened, and his mom went back to her abusive ways. His nightmare had started again.
A Child Called It is the first book out of a sequel of three. The other two are A Lost Boy and A Man Named Dave. These books explain what is was like growing up in his situation and tell the story of his sad life. His best seller was A Child Called It.
After everything that happened to Dave, he ended up growing up and becoming a healthy and happy human being. He became a successful writer and covered many interviews on the tragic subject. The most ironic part is that Dave made a decent amount of money off of a nightmare that was his childhood.
Dave Pelzer is one of the best authors and has written some of the best books you will ever read. He overcame what he went through. He overcame barely getting fed. He overcame the abuse and, most importantly of all, he survived. He is now married (he divorced then married again). He had a child with his first wife, and he gives his child the world, as a normal parent should. In the end, he proved to his mom that he was much more than A Child Called It.
Below are the stories published in the May 3 Issue of The Roaring Gazette:
Senior Projects Tackle Pressing Issues by Kayla Smith
Election Results are In by Cassidy O'Neal
Fashion Marketing to Hold Fashion Show May 10 by Ariana Hernandez
Tallwood Students Sweep "Elie Wiesel Visual Arts and Multimedia Competition" by Elena Day
The Big Three Lead Lion's Baseball in the Right Direction by Richard Ruffin
Boys' Volleyball Begins Conditioning by Tyler Dennis
It's the End of the Year: How to Stay Motivated by Ophelia Reid
Meet a Lion: Mr. Lytton Williams by Sydney McKissick
Tallwood's Many Language Teachers a Diverse, Dedicated Group by Ophelia Reid
Popular Chain Restaurant Underwhelms by Charles Romano
"A Child Called It" a Classic Book Worth Reading by Erin Nathan
"Fate of the Furious" Cannot Overcome Missing Element by Austin Luciani
The United States Must Show Strength by Dylan Klepk
Fewer Lunches Means Longer Lunch Lines by Marissa Howell