Newly Elected SCA Officers Look Forward to Next Year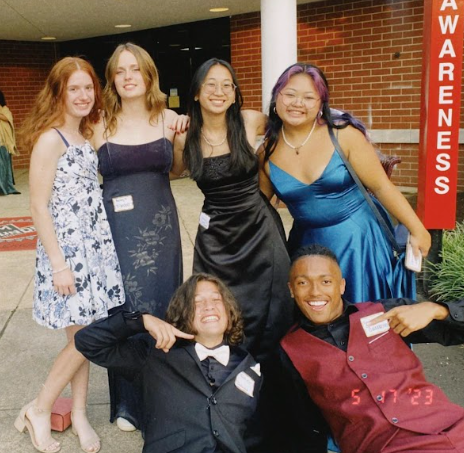 On May 5th, 2023 the results for the SCA elections for the upcoming 2023-2024 school year were released with Katie Reddel, junior, and Kailey Harrity, sophomore, elected as the new president and vice president respectively.
One of the most important things for SCA for the upcoming school year is to increase school participation to where they were before the pandemic.
"I think we are still recovering from Covid and trying to get back to where we were pre-Covid" said Lindsey Clouser, teacher at tallwood and SCA adviser. With the class of 2023 graduating, the last remaining class that was in Tallwood before the pandemic is leaving and putting the job of recovering onto the remaining grades.
"I want SCA to accomplish a successful spirited school year. I wish to leave Tallwood better than I found it by the time I graduate," said Reddel on what she wants for the SCA to do for the following school year.
"We could encourage participation by campaigning to all areas and groups of the school to participate in said activities. We can make people feel comfortable in extracurriculars," said Reddel on what exactly the following years could do to increase participation. Others who ran have similar ideas in how to promote school spirit and participation.
"SCA could promote [extracurriculars] by having a spirit week and then going to different classrooms to bring people to their interests," said DaSean Brownley, freshman and former candidate for class of 2026 President. Although he lost his race his views center around inclusion which is a sentiment shared by future VP Harrity.
"One of my main goals is to remove the cliqueness of the academy and non academy students and feel more united as a school" said Harrity.
The inductions will be taking place on June 1st for the future SCA positions which include Laney Fontanilla as Secretary, Lincey Chu as Treasurer, and Joshua Hyams as Historian.