Walk Out!
Hang on for a minute...we're trying to find some more stories you might like.
On Wednesday March 14th, 2018 at 10 am, students all across the country stood up and walked out of their classrooms. Many students believed this act would bring attention to the atrocities in schools due to gun violence. Others walked out to commemorate the 17 lives that were lost in Parkland, Florida on February 14th. Students like Taylor Maloney and Samantha Sherman, who spoke at Tallwood's walkout, made a powerful impact during the 17 minutes we stood outside for.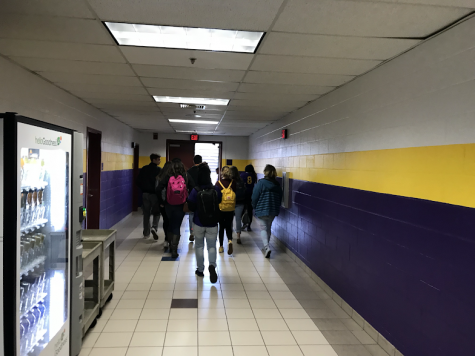 Taylor Maloney, GSWLA Senior was proud that Tallwood students showed passion and political engagements.
"I am a transfer student from DC. I came to Tallwood as a junior, and, being from the nation's capital, I've had the chance to do things like this before," she said. "So when I got the opportunity to actually take civil disobedience and apply it to a school in a mainly suburban area was amazing because I never imagined kids here would really care about anything this passionately."
Student protesters were clear about the political reasons for the walk out. Hannah Thompson, a Sophomore, stated, "It is my firm belief that gun laws in the United States are yet unsatisfactory, especially in regards to laws that address the monitoring of civilian licensing for, purchasing of, and possession of military-grade, semi-automatic weapons whose primary utility is the assault of human beings, which are too lax and leave much room for those unfit to possess such high-powered weaponry to continuously obtain it legally."
"I am curious when the protection of the 2nd amendment became more important than the protection of human lives," said Senior Anastazy Maletz.
Junior Cegan Hinson added, "Children are dying because of this lack of action."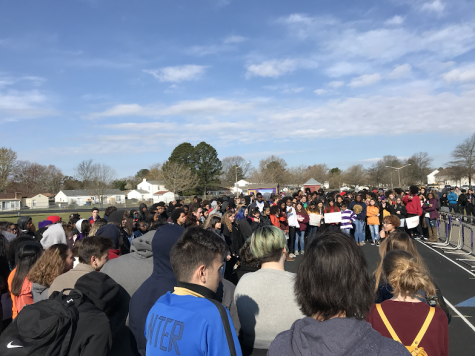 Some students viewed the walk out as not just a protest, but as a way to honor those who died. "I wanted to honor those 17 students that were shot and killed and also other students who died in school shootings," said Sophomore Daija Cook.
Cook, however, also wants to see gun laws change. "I think the gun laws in the U.S. aren't strict enough," she said. "It's too easy for the wrong people to get access to guns."
Sophomore Mitchell Durant also saw the walk out as both an memorial and protest. "I wanted to respect the victims in Florida and protest for the change of gun laws."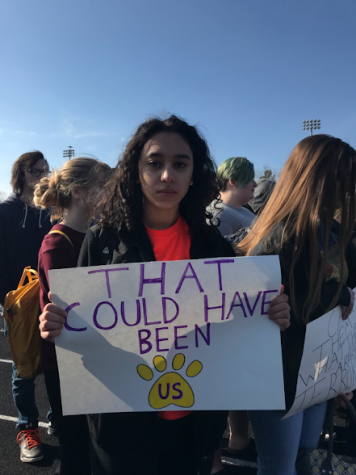 Other students, like Sophomore Nataniah Guzman, explained why they chose not to walk out.
"I did not participate in the walk out, because our generation is being used as pawns to take away our rights as a free people for a political gain," she said. "If our weapons are taken, what can not be taken from us? You take a gun from a good man while the man with bad intent roams with all the power and us at his mercy."
Some students opted to stay in class but expressed sympathy with the cause. "I did not participate in the National Walk out day, but I am disappointed in myself that I didn't," said Sophomore Ameen Ali. "My family has history with gun violence and I think it should end, but there are other ways we could do that besides walking out of school."
Click here for more stories in Volume 3, Issue 6.