"Workshop Magic" is back–Delegates Return to Triple R Ranch for 9th Leadership Workshop
Can you feel it in the air? The "workshop magic" has returned to Tallwood once again. On February 10 through 12, students traveled to Triple R Ranch to experience Leadership Workshop. At the ninth annual workshop, 90 delegates were divided into five different councils to develop long-lasting leadership skills–Pixie, Crystal Cove, Tomonoura, Bikini Bottom, and the Land of Ooo.
"I made friends with plenty of people I never expected to speak to at all. 100% positive experience," said Zion Peebles, a junior at Tallwood High School. He was a member of the Crystal Cove council and had a great time at workshop.
Throughout the weekend, students learned new skills through skits featuring rainforest friends and happy hats, team-building exercises, and a little friendly competition. The 18 staff members and three coordinators worked very hard alongside sponsors Ms. Clouser and Mr. Rohmann.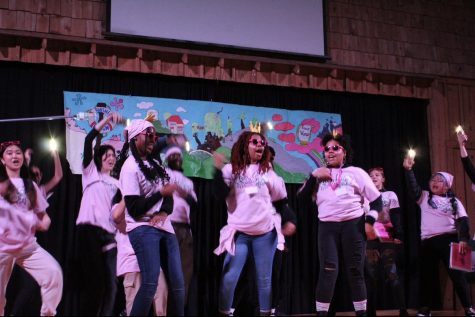 "The most important thing I learned at workshop was cooperation. I can bring this to Tallwood by including everybody in anything," explained Zionte Corprew, a delegate from the Land of Ooo and junior at Tallwood. He learned so much and had such an enjoyable experience that he plans on applying for staff next year.
Leadership Workshop 2023 is the first workshop being held over a full weekend at Triple R Ranch since 2020, right before the COVID-19 Lockdown. Last year, Leadership Workshop was held as an overnight event at Tallwood. Delegates and staffers pulled an all-nighter and condensed a weekend's worth of activities into 14 hours.
"I think we rebuilt the program that had a hiccup because of COVID the past three years. People seemed to have a blast," explained Ms. Lindsey Clouser, one of the two sponsors of Leadership Workshop.
"I feel workshop went amazing. It was a great experience to be around everybody, and I had a great time," said Jermane Beckett, a senior staff member who attended Leadership Workshop.
Staffers were very excited to see some of their favorite alumni, including Rayquan Griffin and Isha Alaina Tubera along with former workshop advisor Mrs. Kristen Johnson. These people have impacted many, spreading the workshop magic for many years.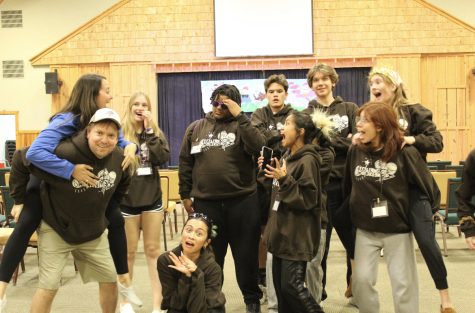 "My favorite part was probably those little one-on-one conversations I had with the staff there, and also just seeing all of the excited faces of the delegates," said Brenna Pope, Co-coordinator of Leadership Workshop. Brenna was very proud of how the weekend went, and she loved seeing the "Workshop Magic" spread to delegates.
One of the main reminders to delegates at workshop is always to bring it back to Tallwood.
"I would hope students come back with more spirit and appreciation for Tallwood, the wonderful students, staff, and numerous opportunities to get involved!" said Mrs. Kristen Johnson, former Leadership Workshop adviser and this year's heritage speaker.
When asked about one adjective to describe workshop, staffers said words including "fun, bonding experiences, family, impactful, life-changing, excitement, and unforgettable" among many others. Staffers, chaperones, and beyond emphasize bringing these meaningful skills and life lessons to Tallwood to "leave things better than you found it."