FBLA: A club for the people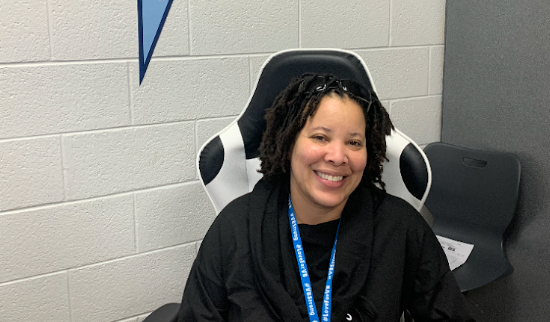 Want a club that promotes leadership and creativity? Or deals with business strategies and topics? Well FBLA is for you!
Future Business Leaders of America (FBLA) works to encourage and focus on business leaders through relevant career preparation and leadership workshops including academic competitions, community service, and individual or chapter recognition. FBLA allows members to explore leadership skills and pursue career paths in different areas of business through competitions, guest speakers, and conferences. 
Tallwood's FBLA chapter has had a lot of accomplishments over the past few years. From student recognition at regional, state, and national conferences, to chapter recognition in honor chapter. 
The chapter advisor for Tallwood's FBLA, Ms. Jefferson, answered some questions about the effects and influences FBLA has on the community and individual members. 
How do you feel FBLA can influence life after High School?
FBLA is an organization that can help students connect, explore, and achieve. Through FBLA, students connect with other students with similar interests and goals. FBLA also encourages pursuing experiences such as internships and opportunities to talk with experts in various professions. It also encourages community service through which members have the opportunity to connect with something larger than themselves. Success after high school is not something that can be achieved by yourself but rather with the help of others; therefore, expanding your range of contacts and networking with potential business partners is key to extending opportunities. Through FBLA, students can explore new business topics, concepts, and ideas. Through seminars given by guest speakers, leadership workshops, and conferences, students are exposed to ideas they may have been previously oblivious to and are encouraged to try things they may have never done before. Through FBLA, students can achieve resume enhancement with membership to a nationally recognized organization. To add, FBLA offers numerous opportunities to succeed through awards, scholarships, and competitions. Achieving these awards and succeeding in such competitive events require skills ranging from effective communication to organization to time management, all of which are not only vital business skills but also important life skills.
Why should students join FBLA?
 FBLA offers students the opportunity to gain experience that cannot be obtained inside the classroom through events that educate and expose students to a realistic portrayal of being part of today's workforce. Membership in FBLA helps you learn about business and gives you the opportunity to see the "real world" through interaction with peers and business leaders from across the region, state, and country. FBLA membership will provide:
Career preparation opportunities

Leadership development 

Networking with peers and business preparations

Challenging competitions 

Community service experience

Opportunities to travel to local, state, and national conferences

Scholarships and prizes
How has FBLA impacted your life as an advisor?
As an FBLA adviser, the organization has provided me with opportunities to connect with students on a deeper level and become a better leader and role model. What makes a good leader is his/her ability to motivate and inspire others. Making connections with students on a deeper level generally results in those students wanting to remain in constant contact after graduation or make weekly visits to chat during Lion Lunch.
For more information contact Ms. Jefferson via email at [email protected] and visit during Lion Lunch.