Stephen King adaptations to make your Halloween
Every year, as the weather gets colder and Halloween approaches, October is filled with new horror releases of all kinds – from indie horror games to scary movies. Last year, everyone was raving over releases like A Quiet Place and The Nun. A year before that, everyone was looking forward to Split, Happy Death Day, and Jigsaw. But this year, the most-anticipated horror film to hit the screens has undoubtedly been IT Chapter Two. It seems like ever since the release of the first film in 2017, the world's been obsessed with Pennywise and the Loser Club. Very few horror movies released in recent years have garnered a fanbase so quickly and so intensely, and, honestly, I'm here for it.
As a fan of Stephen King myself, it pleases me to see so many people getting into his work. Of course, King is, by no means, an underrated author, but it still amazes me to see adaptations of his books blow up so quickly. From The Shining to Carrie to, more recently, IT, Stephen King is by-and-by a household name. Still, I can't help but wish that more of his stories were more popular. With over 260 combined novels, short stories, and novellas, and over 90 TV and film adaptations, there's a multitude of King stories to dive into. Not every story is perfect, and certainly not every adaptation is perfect, but there are plenty that deserve to be in the spotlight. 
With that being said, I present to you a short list of Stephen King adaptations that are certainly worth your time (in order from my least to most favorite)!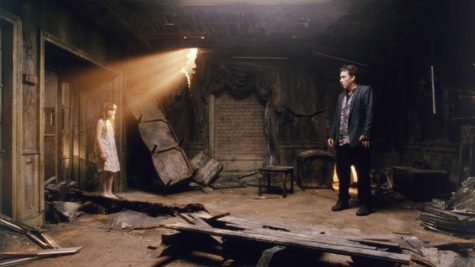 4. 1408 (2007)
Directed by Mikael Håfström, 1408 is an adaptation of King's 1999 novella of the same name. The story follows Mike Enslin, a paranormal author who investigates allegedly haunted locations for his books, as he stays in the infamous room 1408 at the Dolphin Hotel. Although he is initially skeptical of the paranormal and the supernatural, he soon begins to experience a series of bizarre events as he's trapped in the room. The film features some familiar faces such as John Cusack as Mike Enslin and Samuel L. Jackson as Gerald Olin, the disapproving hotel manager. Often compared to another popular King work, The Shining, the film relies less on graphic violence and gore and more on psychological tension. It maintains King's sly sense of humor and view of human nature in a fairly faithful adaptation, though not quite as well-received or impactful as The Shining. Nonetheless, 1408 is an engrossing film filled with atmospheric scares and a provoking ending. Depending on whether you watch the theatrical release or the director's cut, the ending you see may be different, so I urge you to watch the movie yourself and find out what those endings have in store!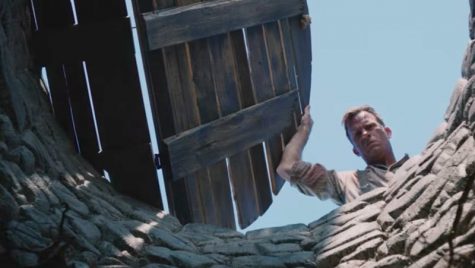 3. 1922 (2017)
1922 is another adaptation of a King novella of the same name, this time written and directed by Zak Hilditch and released in 2017. The film begins with Wilfred "Wilf" James, played by Thomas Jane, going to a hotel in Omaha, Nebraska to write his confession to a murder committed on his family farm in 1922. It then flashes back to 1922, with Wilf arguing with his wife, Arlette, over whether they should sell their land and move to the city or not. The dispute escalates and Wilf convinces his son, Henry, to help him murder Arlette. For the rest of the film, Wilf struggles to keep the murder under wraps as the sheriff and the neighbors get involved and as his mind is wracked with guilt and paranoia. Like 1408, 1922 relies less on violence and gore (though there is still plenty of practical effects to look forward to) and instead focuses more on the slow suffering of the protagonist. 1922 succeeds as a horror drama largely due to Jane's disheveled and tortured performance as Wilf, bringing the film together and ultimately making it one of the more satisfying King adaptations.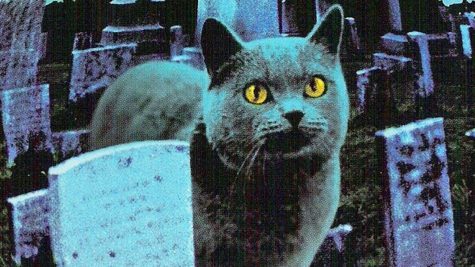 2. Pet Sematary (1989) and Pet Sematary (2019)
For the third spot on this list, I'd like to recommend not just one but two adaptations of King's 1983 novel Pet Sematary. Both the 1989 film directed by Mary Lambert and the 2019 film directed by Kevin Kölsch and Dennis Widmyer present the premise of the Creed family and their move from Chicago to the rural lands of Ludlow, Maine. The Creed family, upon their move, befriend their elderly neighbor Jud Crandall, and they soon find out about the isolated pet cemetery (misspelled "pet sematary" by the local kids) in the forest behind their house. As Louis, our protagonist, begins his new job as a physician at the University of Maine, he begins to hear more and more stories of the "pet sematary" and other local folklore. While the 1989 Pet Sematary is generally more faithful to the original novel, both films stick closely to the central theme: death. Providing an uncomfortable look at various relationships with death, Pet Sematary, as a novel or a film, is worth looking into. Neither the 1989 nor the 2019 films are the most renowned King adaptations, but the original has an almost laughable quality to some of its more dramatic scenes which are definitely worth watching, and the 2019 film does a nice job of modernizing the story and putting a twist on the original ending.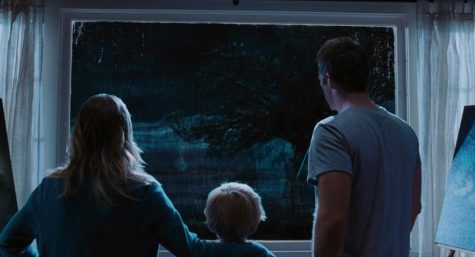 1. The Mist (2007)
Finally, to finish off the list, I'd like to shine a light on The Mist. The Mist is, undoubtedly, my favorite King film (and maybe even my favorite sci-fi horror film but that's neither here nor there). The Mist, directed by Frank Darabont, is yet another adaptation of King novella, released in 2007 along with 1408. The Mist follows the members of small town Bridgton, Maine as they experience strange phenomena following a severe thunderstorm. The storm causes a power outage across the whole town, and, as people gather at the local supermarket to gather supplies, a strange mist envelops the town. At first unbeknownst to the townspeople, the mist brings with it hordes of Lovecraftian creatures. With the main cast of the story – including David Drayton, a painter, David's son Billy, Private Wayne Jessup, a soldier stationed at the nearby military base, and Mrs. Carmody, a religious fanatic – trapped inside the supermarket, surrounded by horrifying monsters, tensions rise and people are driven to hysterics. The central theme of the film explores what the ordinary person may be driven to do or believe in such extraordinary circumstances, shown most clearly through characters such as Mrs. Carmody and the congregation of followers she builds throughout the film. Despite some admittedly clunky dialogue here and there and some naked statements about philosophy, The Mist is still a fascinating watch, especially if you're interested in crazy monster designs. The film also features an ending not included in the novella – one approved by King himself! I won't spoil what's changed, but it's definitely worth the watch to find out. 
With so many adaptation films and shows out there (and the fact that I can only watch so many Stephen King adaptations before wanting to fall into a coma), a list this short was kind of inevitable. Still, I did my best to include some of my top King adaptations based on quality and entertainment-value. So, with that being said, I hope you can find the time to watch some of these while you get in the mood for spooky season this year!