Taco Bell an under-rated gem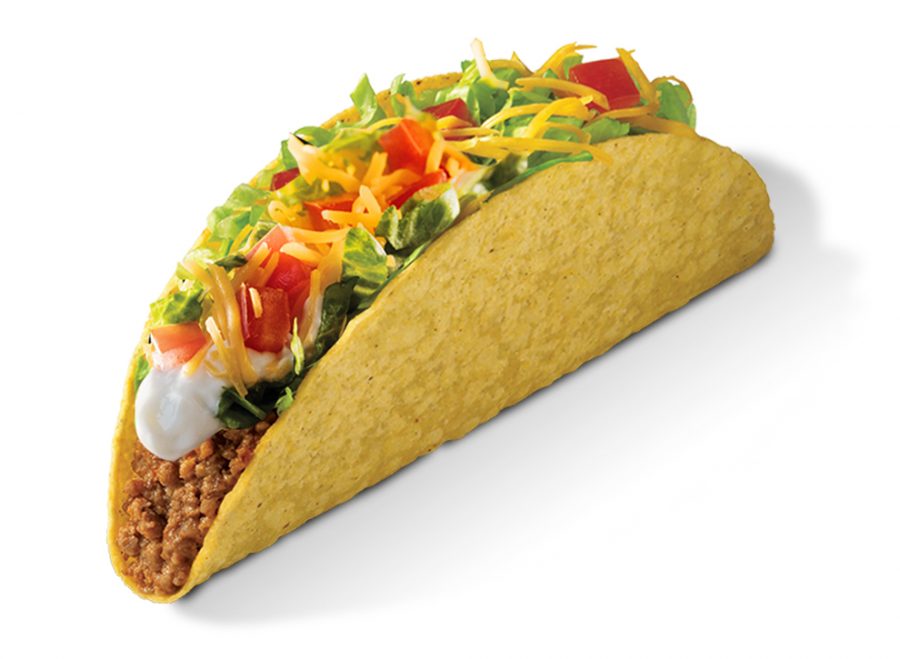 Chris Purkiss
October 16, 2017
Taco Bell is hands down the best fast food restaurant there is. It has many good qualities, but it's best is the large amount of vegetarian items served there.
In my opinion, Taco Bell can have some pretty great food. However, the quality of their food differs each time you go. The workers sometimes mess up the order or miss something. For example, if I were to order a veggie burrito, they could mess it up and give me beef instead.
I also think that Taco Bell has some unique drink options. They have tea, orange juice, sodas, freezes, and even coffee.
Taco Bell is a "Mexican" fast food restaurant. Some of the items sold at Taco Bell include tacos, burritos, quesadillas, and nachos. There are Taco Bells located all around the world, serving many people. These restaurants serve breakfast, lunch, and dinner.
Taco Bell may not be the fanciest restaurant around, but it's definitely better than McDonald's. The food tastes better, they have more options, and it always smells way better. For example, Taco Bell's Veggie Power Bowl is way better tasting than McDonald's cheeseburgers.
The taste of the food at Taco Bell is pretty good, but the presentation is usually pretty bad. The burritos often look sloppy, but that just makes the experience more memorable.
Overall, I think Taco Bell is an amazing place to eat at. Their food tastes great and they have plenty of options to choose from.
Below are the stories featured in this issue of The Roaring Gazette.
Do students and staff believe schools should start later? by Khyannia Banks
Lion Voices: Describe the most interesting teacher you've ever had by Frances Summers
Meet a Lion: Mr. Waagen by Bethany Hansel
"Five minute phone policy" helps students focus in class by Finnley Brakke
Should the U.S. redefine terrorism? by Marissa Goodall
Food industry giant must rethink its policy by Ashley Archila-Ventura
"The Good Doctor" shines a light on an important issue by Sotiria Bessinas
Taco Bell an under-rated gem by Chris Purkiss